Kehilat Sar Shalom goes homeless for Thanksgiving!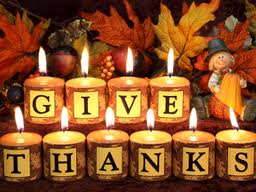 Kehilat Sar Shalom Congregation will be volunteering at the Leesburg, VA homeless shelter again this year! What we did last year was such a hit with the residents, they requested that we come back again this year too! We are looking for volunteers to help out with donations for purchase of food, helping prep the meals, serving meals, and fellowshipping with the shelter residents. Hopefully we will be able to do some worship music, as well. Please let us know if you are interested in participating. There will be a sign-up sheet on the welcome table this Shabbat. If you have any questions, please email Rebbitzen Kim Surasky at kim.surasky@gmail.com
Why we worship together…
Welcome to Kehilat Sar Shalom
     Welcome to Kehilat Sar Shalom, a Messianic Jewish congregation. We join together in praise and worship on Shabbat, lifting our voices and prayers to the G-d of Abraham, Isaac and Jacob! We are the physical and spiritual seed of Abraham, joining together as ἕνα καινὸν ἄνθρωπον, one new man, as described in Ephesians 2:15.
     Kehilat Sar Shalom, קְהִלַת שַֹר שָׁלוֹם in Hebrew, means Congregation of the Prince of Peace. The phrase is taken from Isaiah 9:6, which says, "For unto us a Child is born, Unto us a Son is given; And the government will be upon His shoulder. And His name will be called Wonderful, Counselor, Mighty God, Everlasting Father, Prince of Peace." The Prince of Peace is a reference to the Messiah, Yeshua.
     Explore our site, or the best way to find out about us is to come fellowship every Saturday morning at 10:30am in Leesburg, Virginia. Directions are here, come see for yourself! We welcome both Jew and Gentile, and all questions are cheerfully answered.
First Time Visiting
If this is your first time visiting, please visit our Frequently Asked Questions page.
We want you to know how glad we are to see you! We also know that "first times" can be a little intimidating… With that in mind, we've prepared this page to help familiarize you with our service.