We are currently discussing the topic for the next Bible study. The Bible study meets on Shabbat from 2:00pm-3:00pm. The subject for the next series will be chosen from one of the following five books, or you can suggest one of your own. Additionally, if there is a topic that you would like to see as the focus for a Bible study series, please let us know.
The alternative to a book study would be to begin an introductory Hebrew class.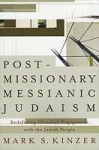 In recent years, a new form of Messianic Judaism has emerged that has the potential to serve as a bridge between Jews and Christians. Giving voice to this movement, Mark Kinzer makes a case for nonsupersessionist Christianity. He argues that the election of Israel is irrevocable, that Messianic Jews should honor the covenantal obligations of Israel, and that rabbinic Judaism should be viewed as a movement employed by God to preserve the distinctive calling of the Jewish people.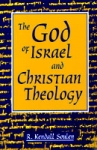 Why did the Church separate itself from the Jewish people? Has the Church missed vital truths about the continued workings of the God of Israel? The author challenges the Church to rethink its posture toward the God of Israel and the Jewish people. " A penetrating proposal for a Christianity that does more than pay lip service to its loyalty to the God of Israel."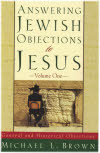 Dr. Michael Brown brings together his learning and love for his people to answer common objections. He provides believers and seekers alike with honest, spiritually focused answers. Thoroughly documented and footnoted.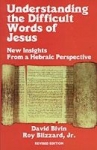 David Blivin & Roy Blizzard`s great work! "I am delighted that this book shares with the English-speaking public information that is well-attested and well-known to Israeli scholars–namely, that Jesus` teaching was originally transmitted in Hebrew and therefore can be fully understood only if we know its Hebraic background."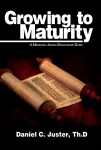 This discipleship series presents first steps of understanding and spiritual practice tailored for the Jewish believer. It`s purpose is to aid the believer in living according to Yeshua`s will as a disciple, one who has learned the example of his teacher.
The course is structured according to recent advances in individualized educational instruction. Discipleship is serious business and the material is geared for serious study and reflection.
Each chapter is divided into short sections followed by study questions.
Help Support Kehilat Sar Shalom