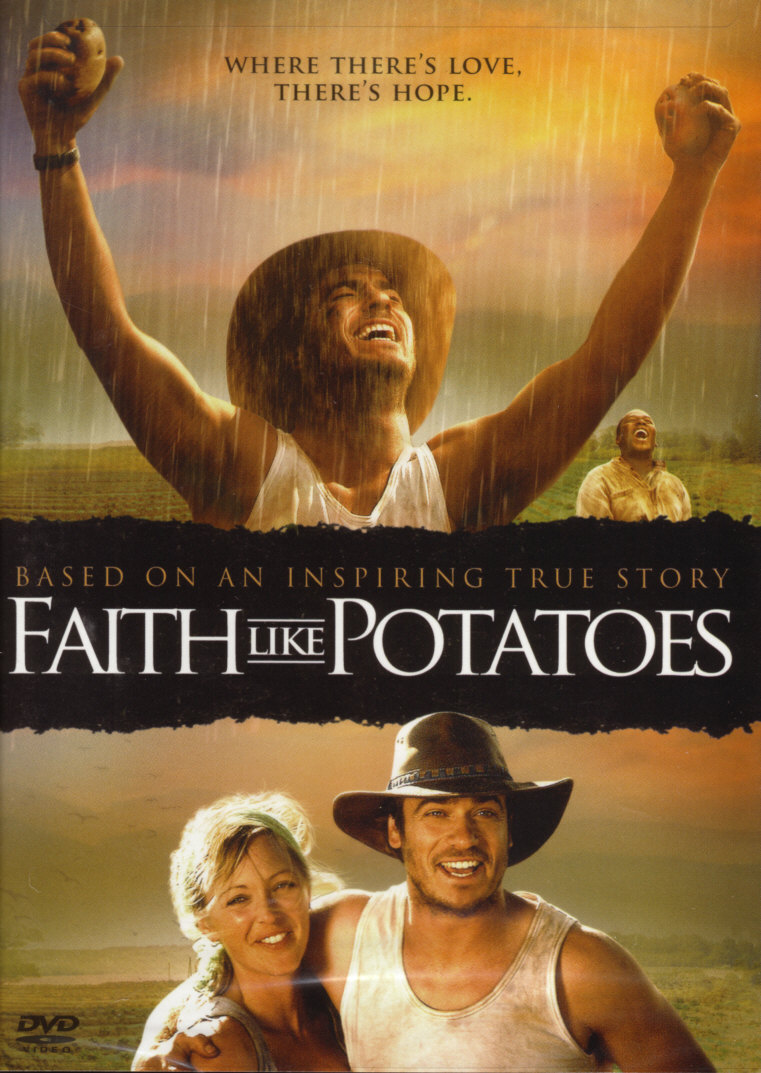 Join us on Thursday, October 21st, as Kehilat Sar Shalom presents Dinner and a Movie, featuring the film, "Faith Like Potatoes."
Kehilat Sar Shalom will be providing a catered meal beginning at 6:30pm. The menu is still to be decided, but will conform to Leviticus 11 guidelines. Then, at 7:15pm, we will show the feature film, "Faith Like Potatoes."
"Based on the novel Faith Like Potatoes, this inspiring film tells the story of Angus Buchan, a South African farmer who suffers a series of seemingly insurmountable losses, but through an unlikely friendship with his Zulu farmhand and divine interventions, discovers the key to healing himself and learning to accept others lies in his unwavering belief in the power of faith."
There will not be a discussion of the movie that evening, however, for all those who attend Dinner and  a Movie, an invitation will be sent to join an online discussion based on the themes in the movie. The discussion will depend on viewing the movie, though from time to time, clips from the film may be shown to refresh memories in order to facilitate discussion.
There will be no charge for this event. However, an offering will be collected that night in order to cover the costs. It is open to the community, you do not need to be a member of Kehilat Sar Shalom in order to attend. You MUST send in a RSVP so that we can provide the food.
Please complete the form below entirely and submit in order to be registered. Again, registration is free, but you must register to attend.
We are looking forward to seeing you all there!
See the movie trailer below!